Beginner fountain pen
Primary school | beginner| enrolement at primary school
With the beginners fountain pen Switch Starter children in primary schools start into the world of writing. The fountain pen for left or right handed is available in different colours and can also be used by writing on the tablet or on the smartphone.

School Start - Writing
---
Writing with fountain pen in Primary School. Learn writing and become better and better.
Rollerball & Fountain Pen
---
What do you prefer? Rollerball or Fountain Pen?
Homework
---
Here you will find everything well structured and on the point (in German language).
Ink & Ink Eraser
---
Ink supply in several colours and erasers for make things undone.
Ring Binder & Folder
---
File your sheets and school documents
Surprise Package
---
Pens, eraser, ink, pencil case and what you need for a school day.
Pencil case
---
Store your pencils and further equipment in a pencil pouch.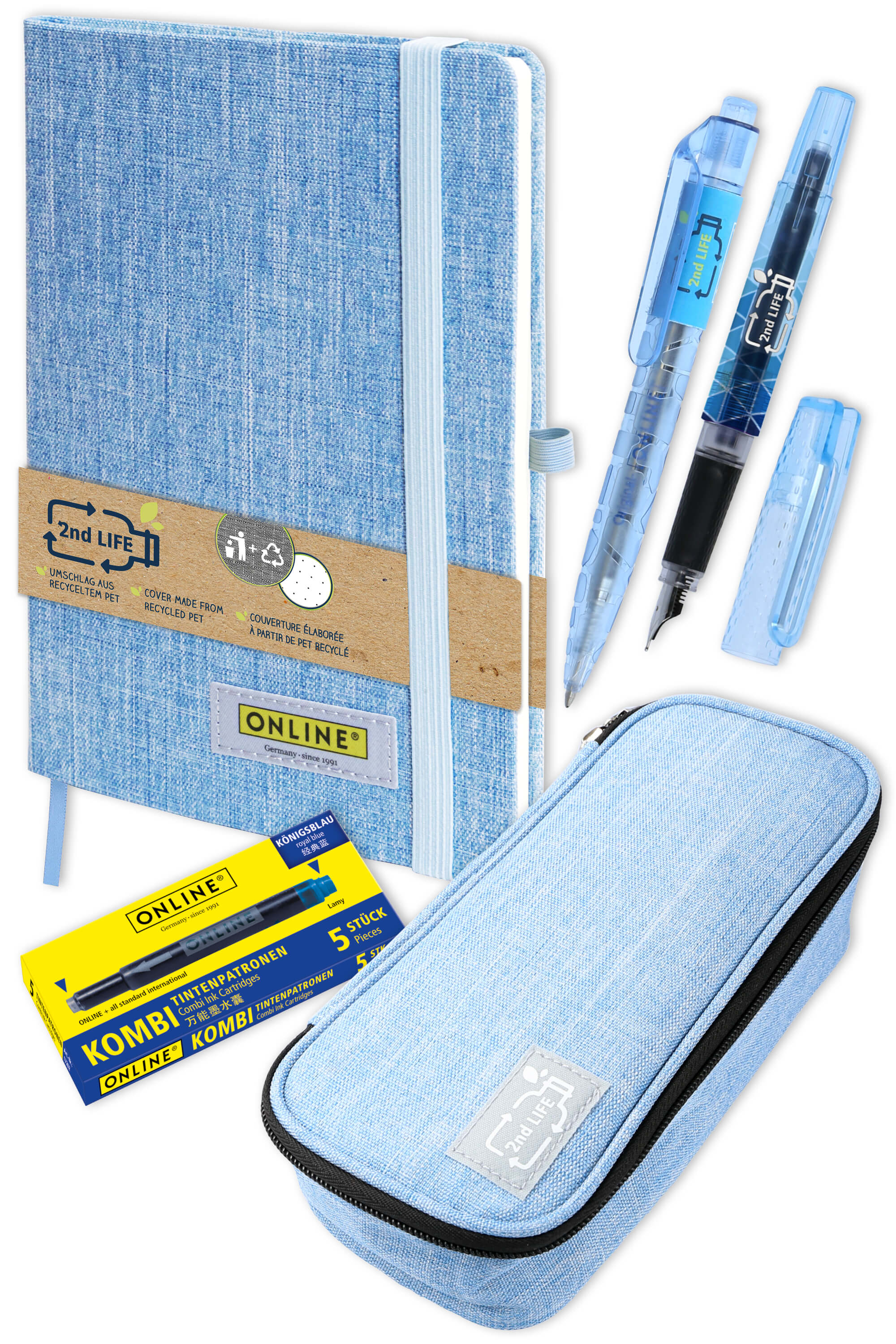 Ink rollerball
Primary School – High School | Beginner & Prolific writers
The alternative for the fountain pen. And the good thing is that the ink cartridges for fountain pens can easily be used with the ink rollerball . Ink erasers are still justified in combination with an ink rollerball / rollerball.
Fountain pen
Primary School – High School | Beginner & Prolific writers
Writing with a fountain pen is the classic variant of writing. We have a big choice from multi-coloured to stylish everything is there – for girls and boys. The standard ink cartridges as well as the large combination cartridges fit into the fountain pen.