Wir machen Pause...
Please note: The courses are offered in German language only!
... arbeiten aber bereits auf Hochtouren an der weiteren Kurs-Planung. Sobald neue Termine feststehen, werden wir hier darüber informieren. Bis dahin lass dich von unseren Workshop-Aufzeichnungen mit Astrid Voigt, Melanie Hiller und Melanie Stelzl unten inspirieren!
Grußkartenzeit
Wir gestalten florale Glückwunschkarten zur Hochzeit oder zu anderen besonderen Anlässen mit den Calli.Brush Pens.
Du möchtest zur Hochzeit eine ganz besondere Glückwunschkarte verschenken? Oder suchst du nach Inspiration für eine individuell gestaltete Karte?
Dann sieht dir unseren Juni-Workshop mit Melanie Stelzl an:
Hier geht's zur Aufzeichnung vom 23.06.2022

Vorlage Juni-Workshop

Dein Reisejournal
Wir gestalten Motiv-Ideen für dein ganz persönliches Reisetagebuch mit den Calli.Brush Pens.
Du wolltest schon immer den Einstieg ins Bullet Journaling wagen oder suchst noch nach passender Inspiration für die kreative Gestaltung eines Reisetagebuchs?
Dann ist der Juli-Workshop mit Astrid Voigt genau das Richtige für dich:
Hier geht's zur Aufzeichnung vom 14.07.2022

Vorlage Juli-Workshop

Frische Sommergrüße
Wir gestalten bunte und sommerliche Aquarellkarten mit den Calli.Brush Pens und Black Lettering Set.
Du brauchst noch eine Einladungskarte für deine Sommerparty oder möchtest sommerliche Grußkarten verschenken?
Dann schau gerne im August-Workshop mit Melanie Hiller vorbei:
Hier geht's zur Aufzeichnung vom 04.08.2022

Vorlage August-Workshop

Contact
---
If you have any questions, please write to us: marketing.info@online-pen.de
Your ONLINE Team

Previous workshop projects
---
We have already been able to work with many great artists in our courses. In the gallery we have summarized some of the resulting projects for you.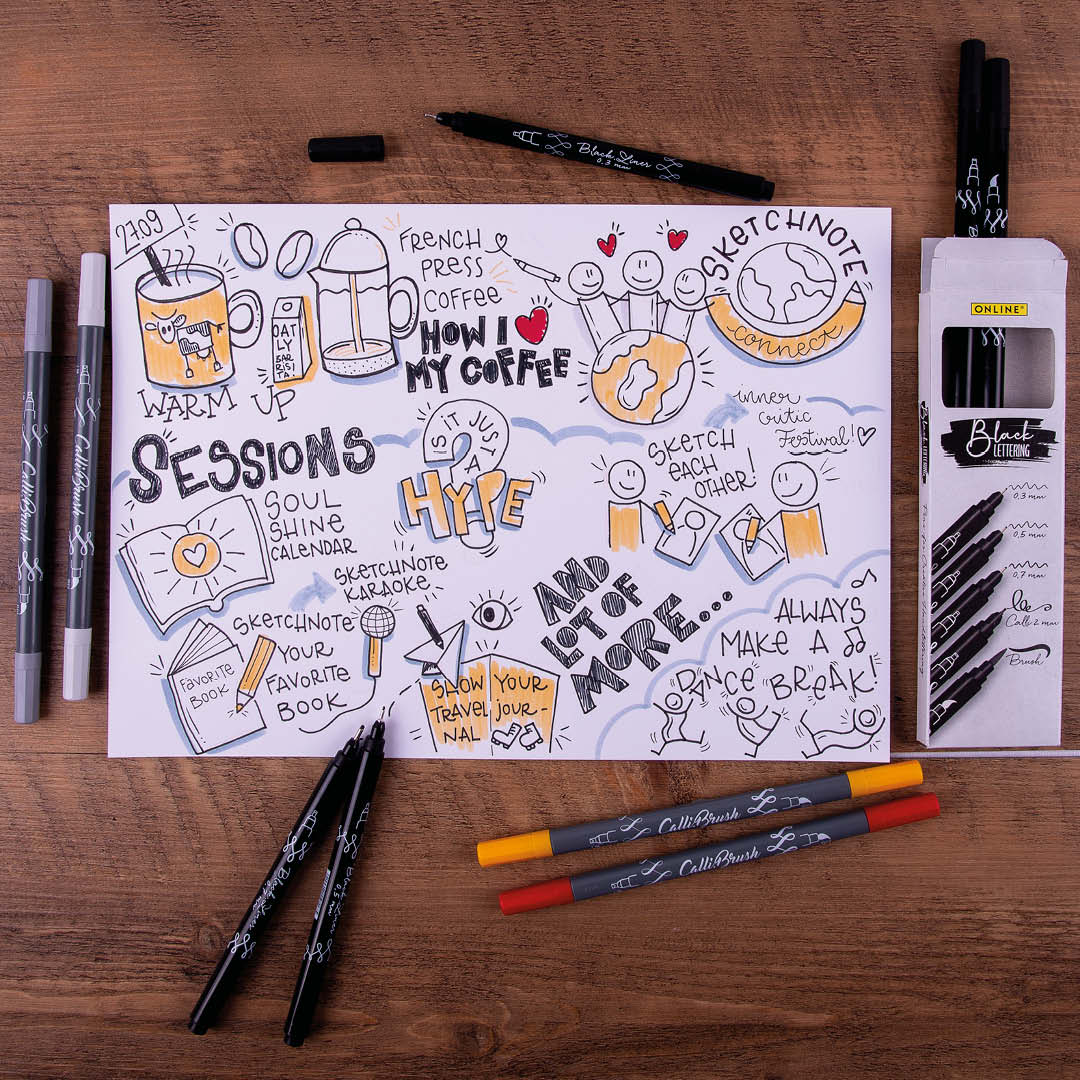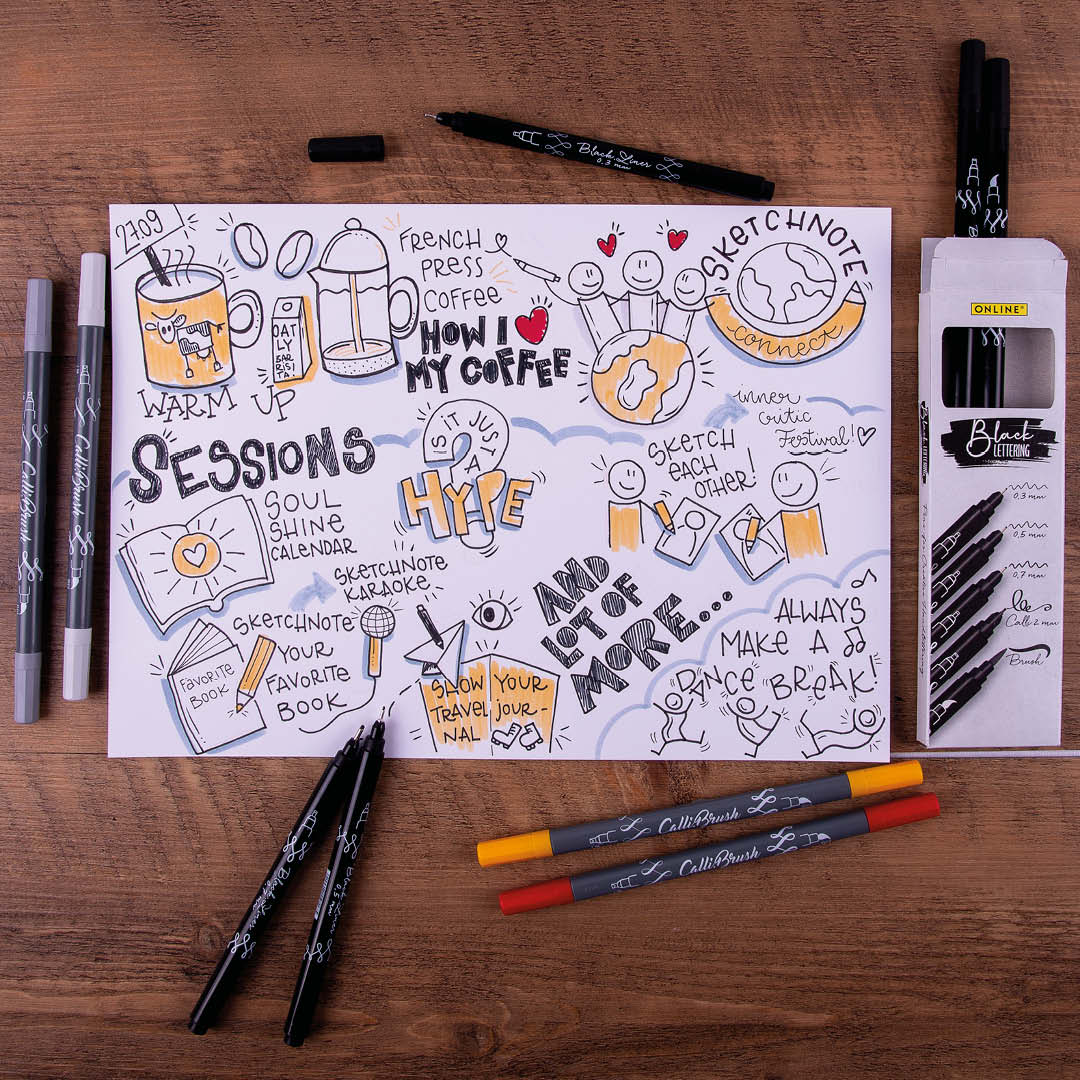 Workshop-Videos
---
You can find this and many other videos from workshops that have already been carried out on our YouTube Channel.

Enjoy the creative content!
Zuletzt angesehene Produkte